THE MUSEUM'S MAIN EXHIBIT
The Museum's Main Exhibit
"Sugar and Other Negros Tales"
Sugar is central to the economy of the province and has been for over four centuries. Today technology hastens processes from planting to harvesting to milling. Centuries ago, Negrense hands and his ingenuity manned the farmlands and the mills.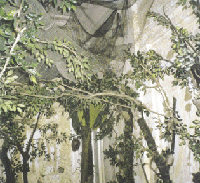 BANWA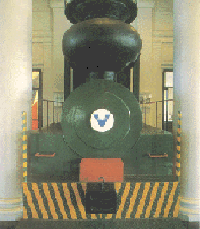 This exhibit represents the early days of the island of Negros when it was once covered by a thick verdant forest.
IRON DINOSAURS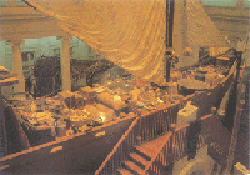 The "Iron Dinosaurs" carried cut cane; a life sizedreplica of these machines has been donated to themuseum by the foremost sugar company in the province and in the country, Victorias Milling Company.
THE VESSEL OF TIME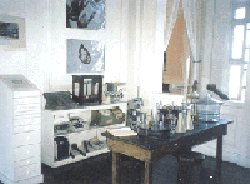 A 40-foot "batil" or boat recontructed by Negrense boat builders from the original 200 year-old keel is set upon a platform where visitors can peer into its interiors, loaded with items that it once carried from a bygone era up.
WHITE SUGAR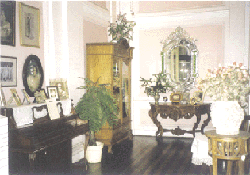 The exhibit is dominated by a large-scalephotograph of a single crystal of refined sugar,magnified through macro-photography. A composite sugar laboratory surrounds the image.
HACIENDERO'S SALON.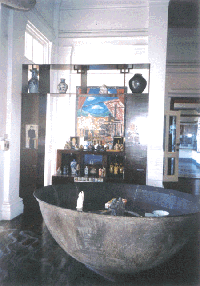 The exhibit endeavors to be a haciendero's salon, filled with objects of prestige. Central to the exhibit is the piano, which displays family
memorabilia of the Negros upper class.

CHINA'S REACH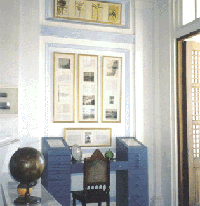 The Chinese community has played a significant role in the history of the province. The exhibit showsthe economic and social ascent of the Chinese inNegros, from business man and hotelier Antonio Chan to National Artist for Architecture, Leandro Locsin.
LONEY'S GAZE
The exhibit endeavors to reconstruct theperspective of an international entrepreneur,Nicholas Loney, the person responsible for the emergence of the sugar industry. Passages have been lifted from Loney's letters and those of his European contemporaries, and juxtaposed with relevant artifacts in a cabinet cum assemblage.