MUSEUM GALLERIES
Below are the different galleries of The Negros Museum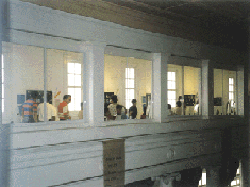 The Phinma Gallery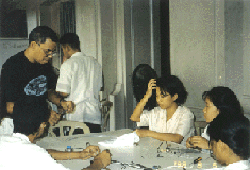 Through the corporate sponsorship of the Phinma Foundation, the Phinma Gallery was inaugurated on March 16,1998, It is a wrap-around quadrangle measuring 200 square meters.This is a gallery for contemporary exhibitsdedicated to the continued exposure of Negrenses to their own artistic and cultural heritage. The Phinma gallery also features the art and culture of the rest of the world.
Free Workshop
In line with the museum's thrust to educate and interact with the children in the community, it is apolicy of the Phinma Gallery to require allexhibitors to conduct a free lecture and workshopfor the Negrense school children.
The JGM Gallery of International Folk Art and Folk Toys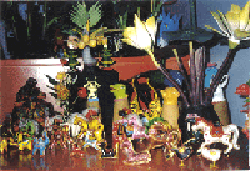 Inaugurated on August 7, 1998, this gallery featuresinternational folk art and toys from more than 60countries around the world. This gallery was designed around the more than 3000 piece collection of donor, Mara Montelibano, which she and her children gathered through the years from their world travels.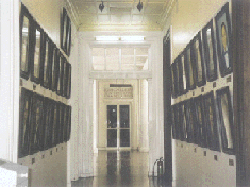 The JGM Gallery focuses on the internationaldimension of culture and play. It offers the visiting Negrense child an opportunity to appreciate what makes his culture unique.
The Governor's Gallery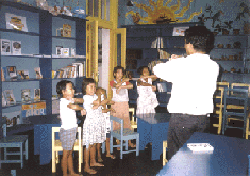 This gallery features portraits of the past 30 governors of Negros Occidental, Philippines.
TUKLAS Children's Library, Resource and Activity Center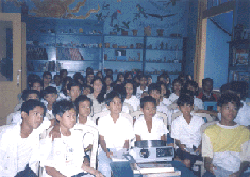 This is an activity center where workshops are conducted for children of all ages, especially street children. They are welcome to play and read here to their heart's content. The center also offers informal early childhood education for children ages 2 to 6 years old. Workshops of the different art disciplines such as pottery, sculpture, watercolor, and oil paintings are also offered in the center. All workshops have acomponent workshop for the street children.